Deleting unnecassarily
Edit
Please do not delete links to clans without permission. If you do, please provide proof (link to owner's profile stating their intent to remove). Reason: someone accidentally removed the clan 66 Guardians' link when they uploaded Atlantis' Link (fixing this momentarily). Sir Goreth (talk) 22:56, December 27, 2014 (UTC)



DraziwTalk Clan  14:14, December 28, 2014 (UTC)
Clan Information
Edit
Type of Clan: Community + Warring Clan
Combat Req: None
Number of members: 95+
F2P or P2P: Both but primarily F2P.
Done 



DraziwTalk Clan  19:53, September 16, 2011 (UTC)

Abbreviation: Kia
Full Name: Kia Kaha
Clan Type: Social/PvM/Citadel
Combat Requirements: 2000+ Total Level
Number of Members: ~500
P2P Clan
👣 Journey - Social & Community Clan
Edit
Journey

Clan Chat

Journey

Home World(s)

P2P - W134
F2P - W3

Type of Clan

Social & Community

Leader(s)

Poly & Jardeath

Requirements

None

# of Members

Number of members can be viewed on clan homepage.

QFC

290-291-956-65625961

Clan Homepage Link

Clan Off-Site Forums
Can this please be added to the list of clans.
Thanks.
Poly RS (talk) 01:20, November 16, 2015 (UTC)
Latvian Clan
Edit
Clan name Latvija
Language used in clan chat - Latvian
Clan kills bosses, going to wilderness and helping each other in cc.
Clan also has Friends chat Latvija
Tier 3 citadel tier soon.
Clan home world 26
Website:  http://latvija.hol.es/
Clan page: http://services.runescape.com/m=clan-home/clan/Latvija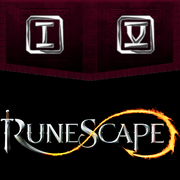 Ad blocker interference detected!
Wikia is a free-to-use site that makes money from advertising. We have a modified experience for viewers using ad blockers

Wikia is not accessible if you've made further modifications. Remove the custom ad blocker rule(s) and the page will load as expected.